ACTIVIST Mānuka Oil: What it is & How to use it
By Activist
November 15, 2021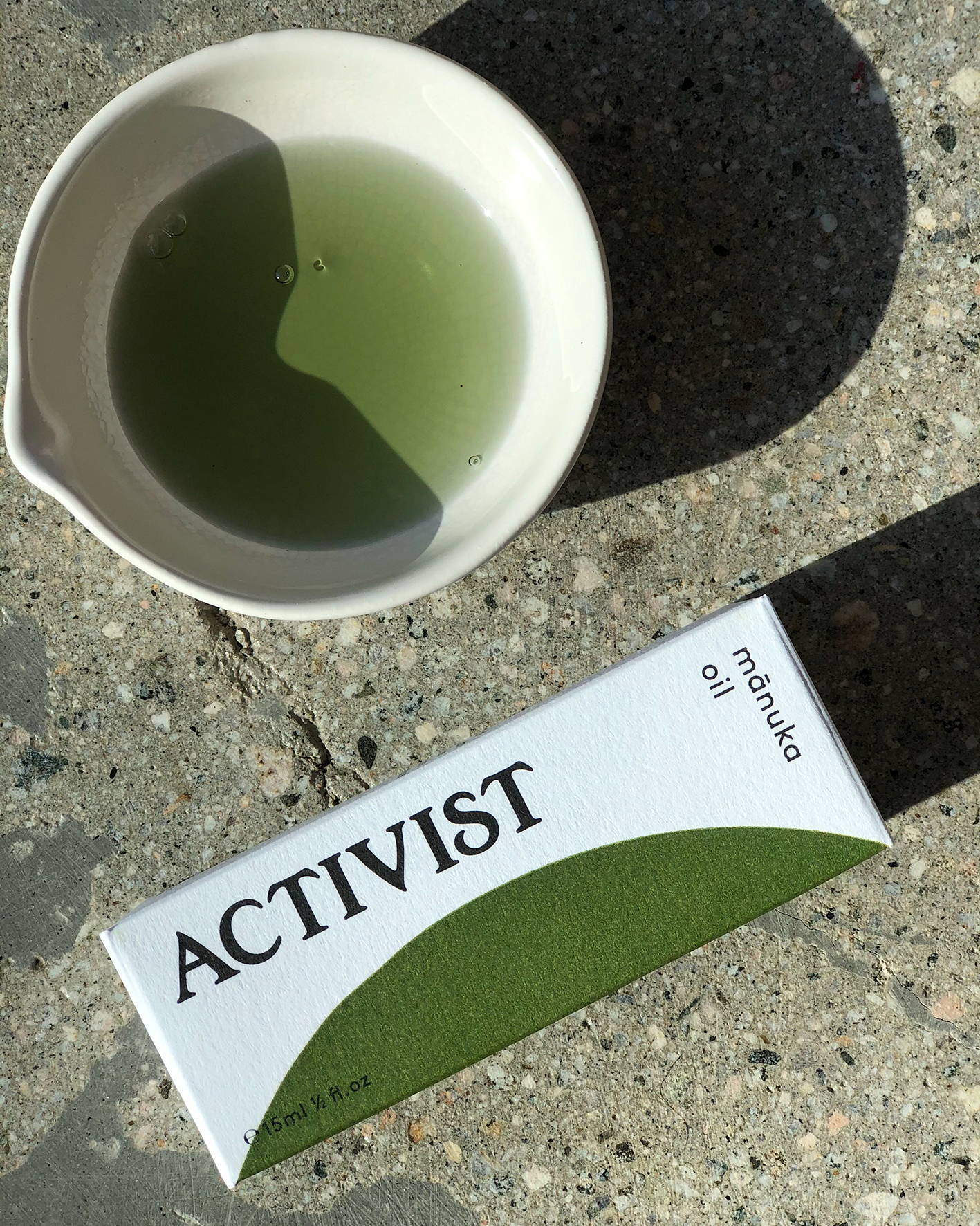 "Our entire team adores Activist Mānuka, so we were thrilled when we learned that they'd created a Manuka Essential Oil to add to their lineup. To learn more about it (and get a fantastic face mask recipe), we caught up with co-founder Gabrielle Mirkin while she was in Auckland." — Ayla Beauty

Ayla
We are so excited to introduce the Manuka Oil. What prompted you to create it?
GABRIELLE
It is really important to us that each product created by ACTIVIST comes from a genuine and personal story of use and need. Mānuka Oil is a beautiful, pure essential oil distilled from the leaves and twigs of our native Mānuka tree. Working with Mānuka Honey, it was important to present this product as an extension of our offerings. We are extremely grateful to be able to work with natural resources like this oil and our honeys.
Ayla
What makes it particularly special, in your view?
GABRIELLE
Mānuka Oil is extremely pure and potent, and highly anti-bacterial: as a natural disinfectant, I think it's second to none. The color and scent is also so beautiful: a rich, transparent green with a fresh, spicy and herbaceous scent.
Ayla
What are some of your family's favorite ways to use it?
GABRIELLE
My husband, Luke, is always outdoors, surfing and doing a lot of landscaping and working with tools around our property in Topanga. He is often cutting himself or damaging his skin with abrasions and wounds! He swears by our Mānuka Oil as a natural disinfectant and a catalyst for healing and splicing the skin together. The same goes for our four-year-old boy; he's an outdoor adventurer, so I always use our oil and Manuka honey on any wounds he gets.
My personal favorite way to use our new Mānuka Oil is for skincare, either in a face mask or by adding two drops into a carrier oil and applying to my face after freshly cleaning it. It is also amazing at making spots disappear fast! And I diffuse our Mānuka Oil all day long in our ACTIVIST studio. The scent is beautiful — green, fresh and spicy — and definitely helps cleanse the air, which is especially important during cold and flu season.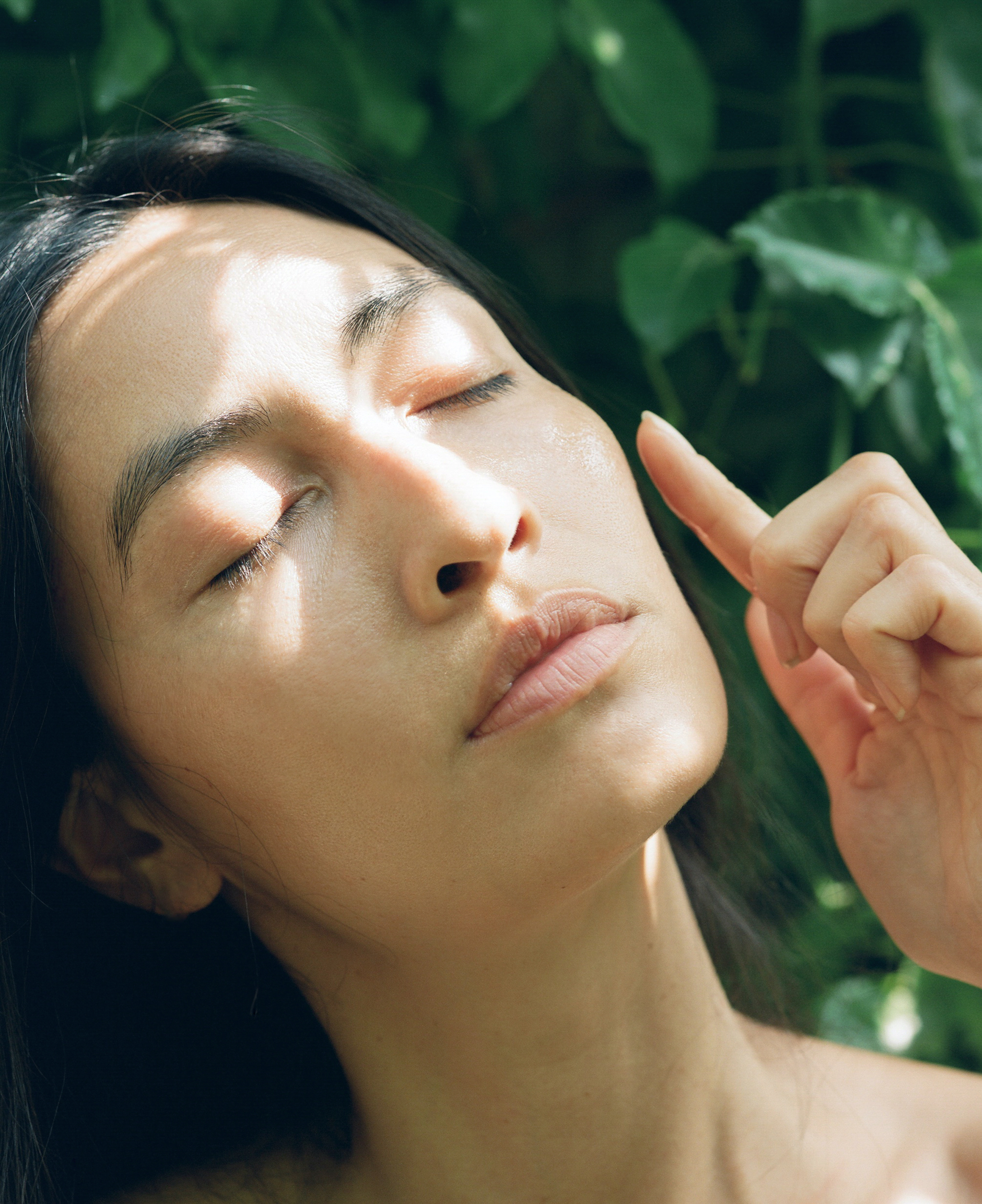 Here's the recipe for my Activist Mānuka Oil Face Mask: it's great for calming inflammation, detoxifying, and hydrating the skin. I also like it as an antibacterial remedy.
ACTIVIST MANUKA OIL FACE MASK
Ingredients: 1 tbs Activist Mānuka Honey 850+MGO 2 tbs fresh, gutted aloe 1 tsp chlorella 2 drops Activist Mānuka Oil Method:
Mix all ingredients together in a bowl. Whisk as needed to get a desired consistency. Slather on face generously. Leave on for 20 to 30 minutes. Wipe clean with a warm washcloth.