Mānuka for Munchkins ~ Raw Mānuka Honey 200+MGO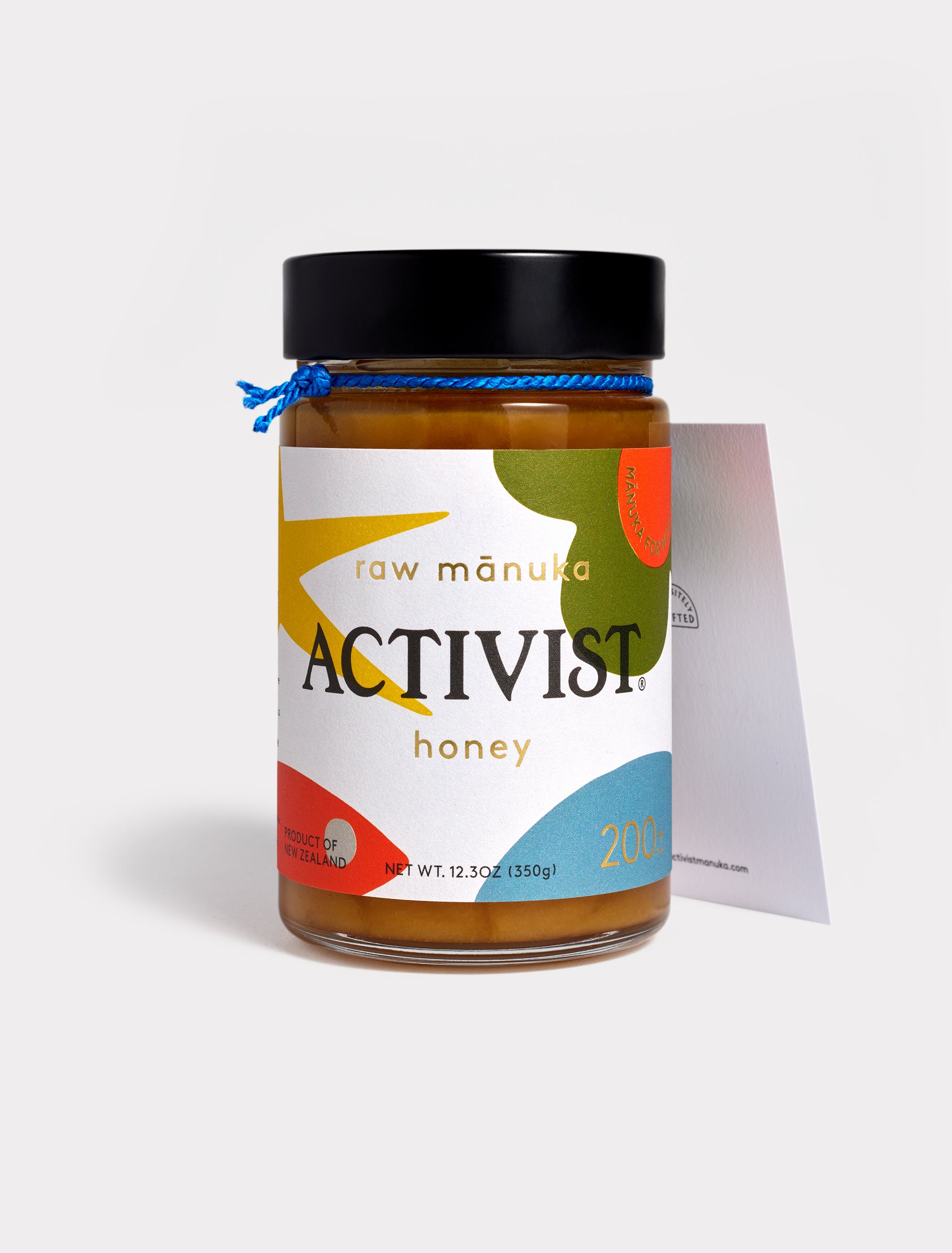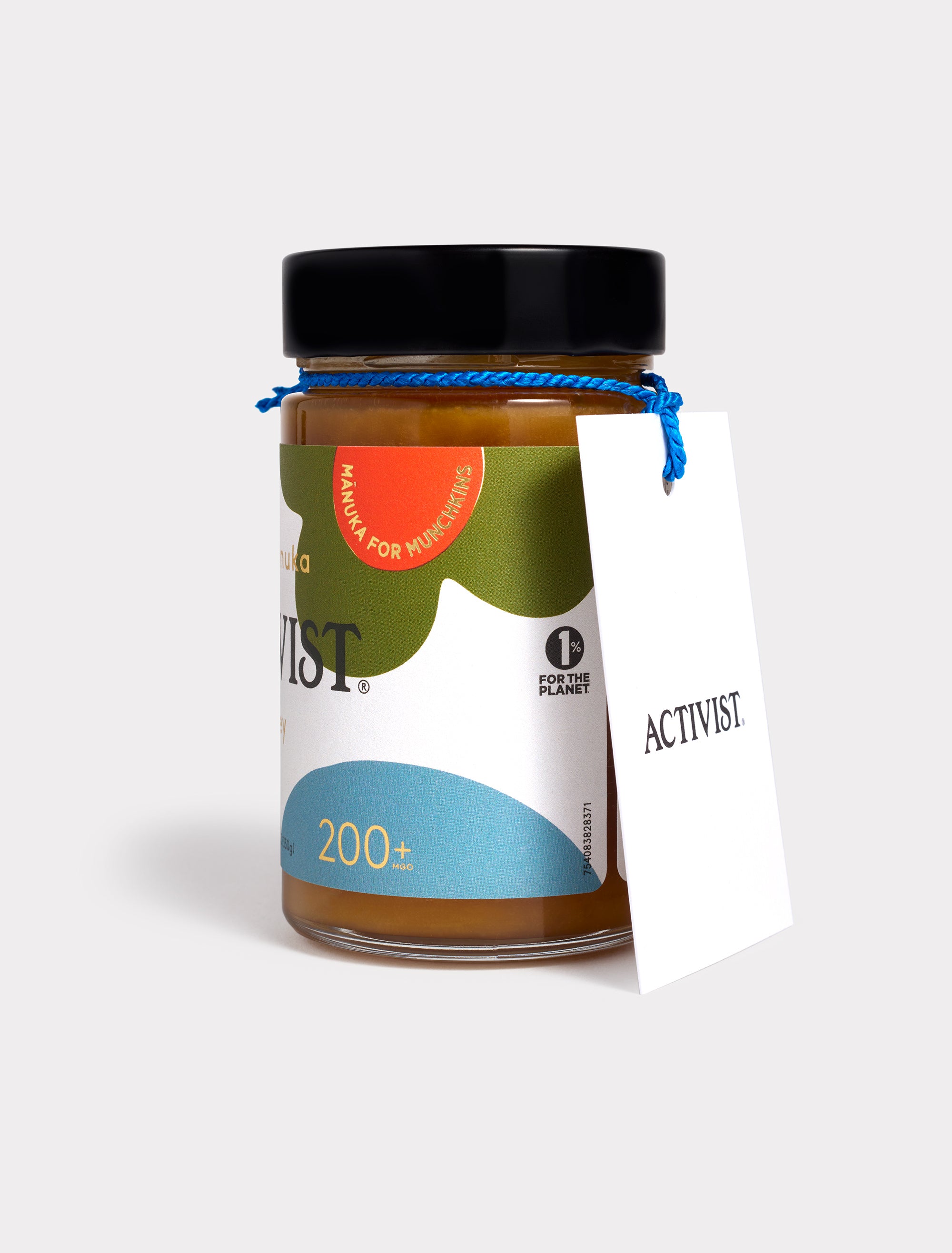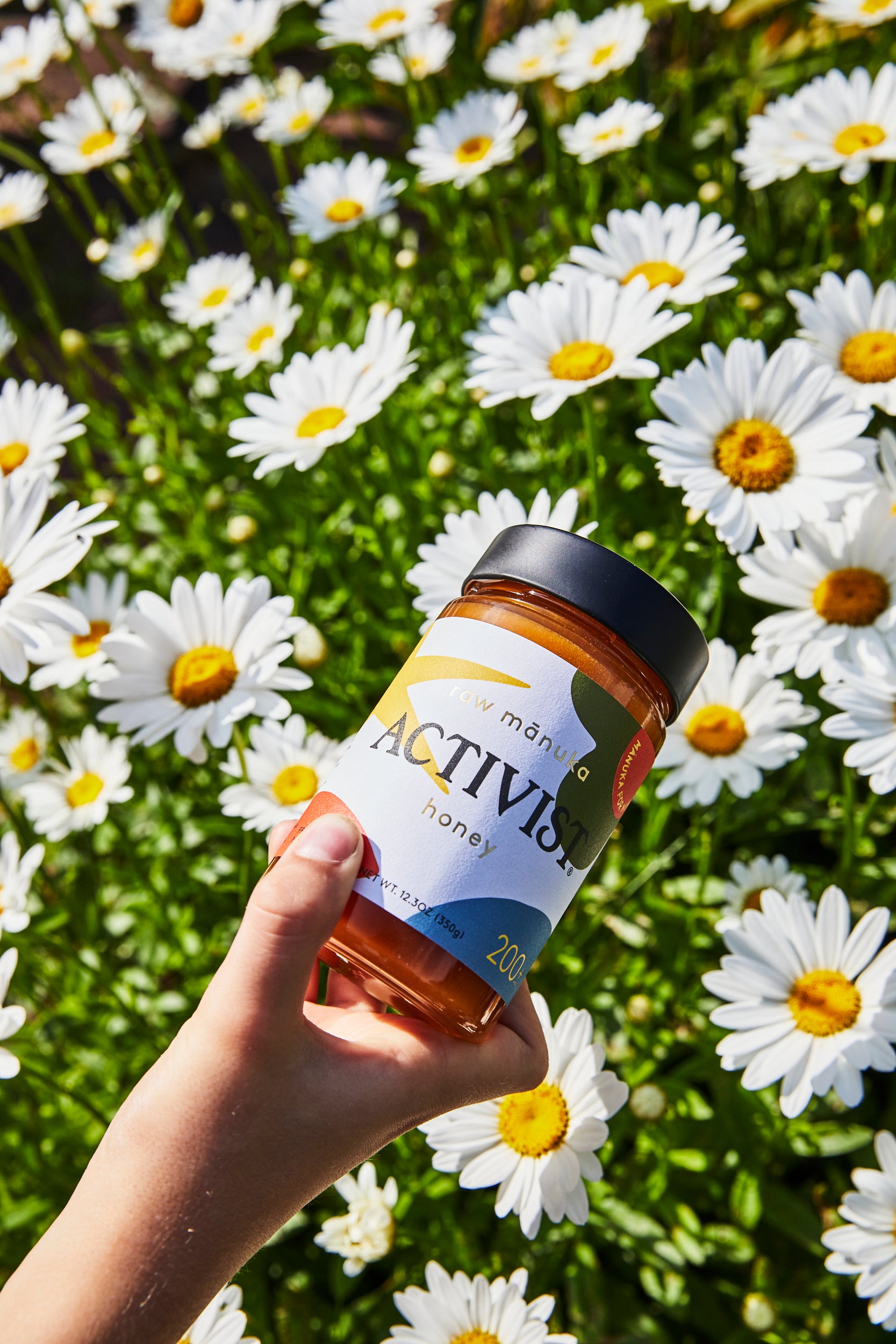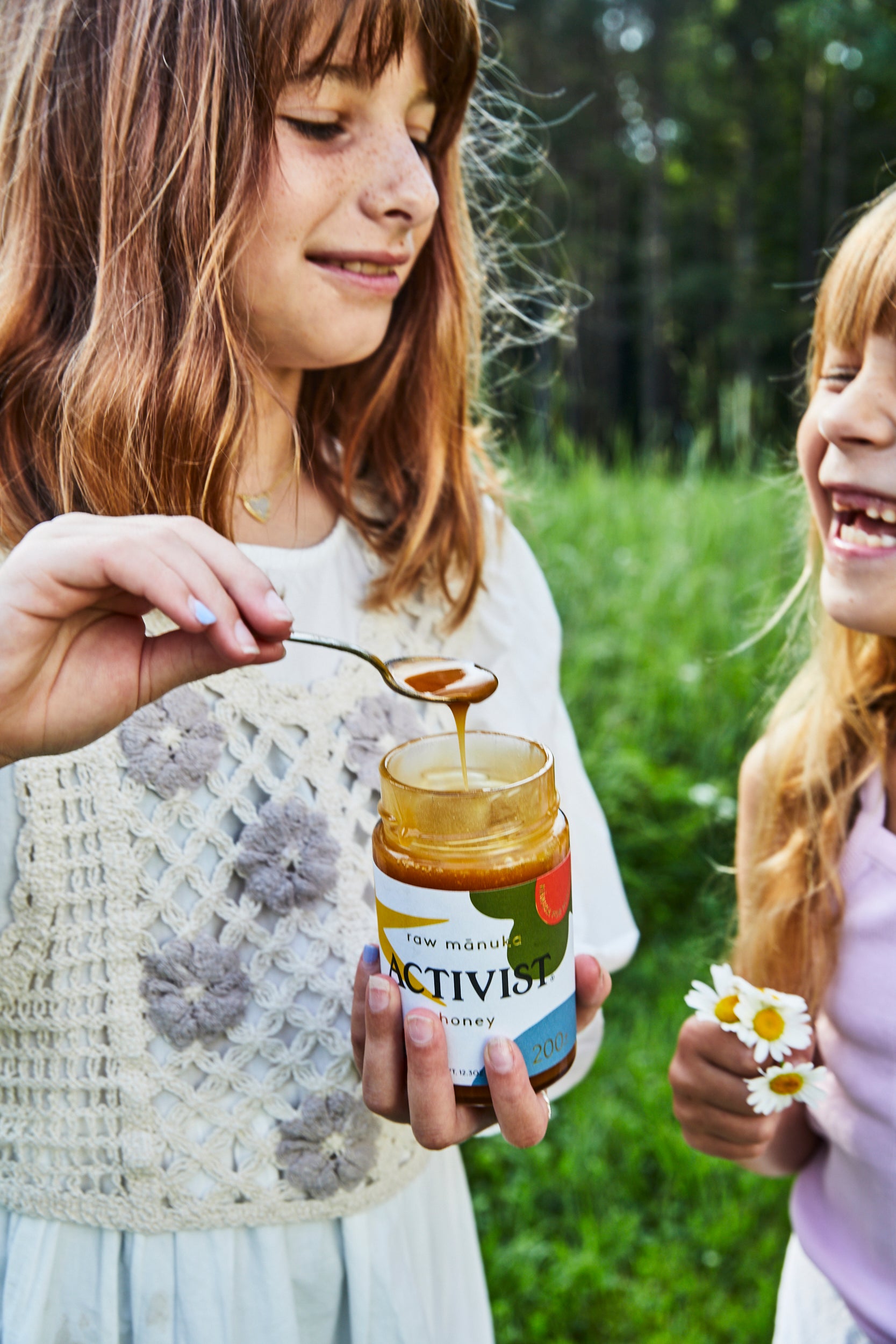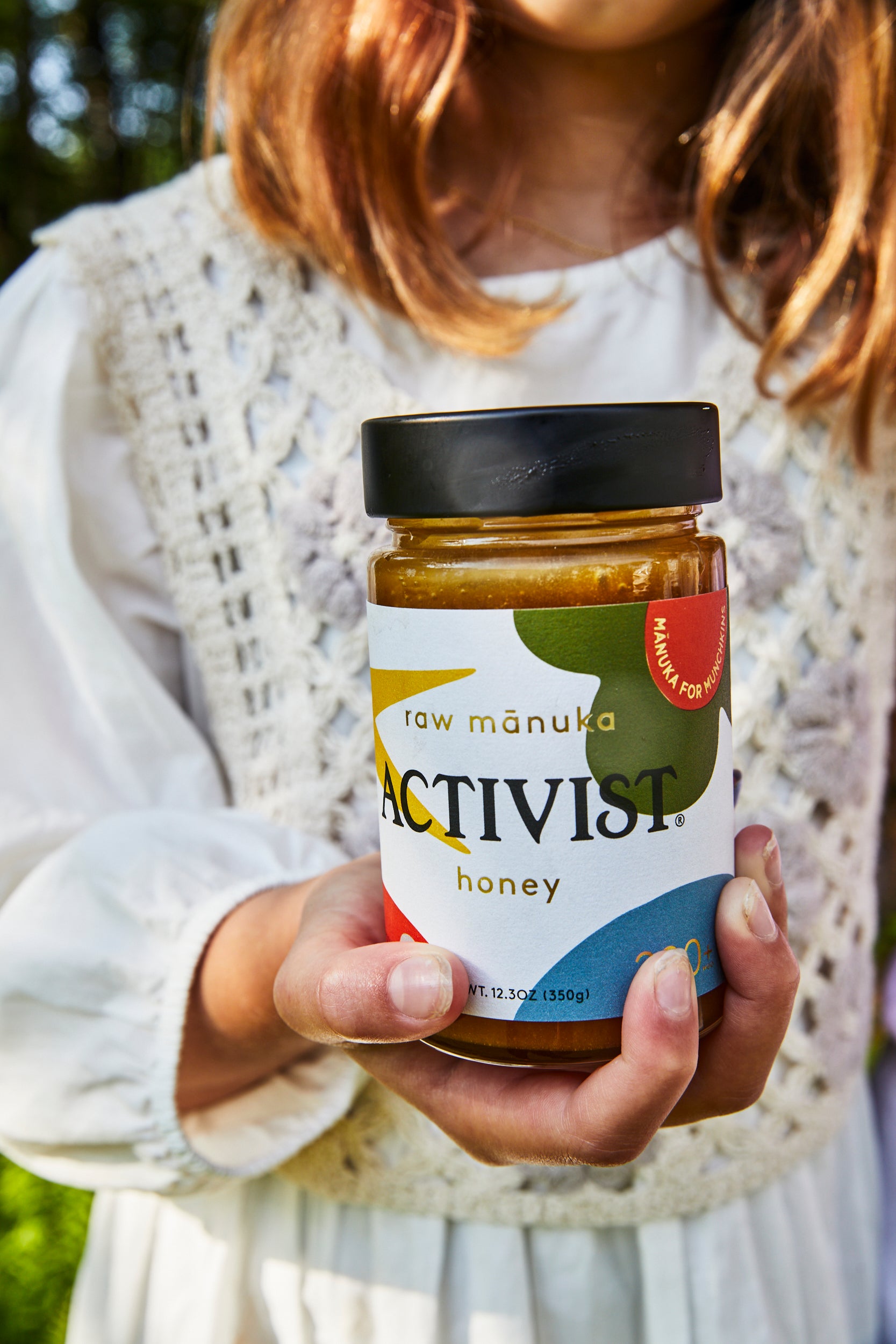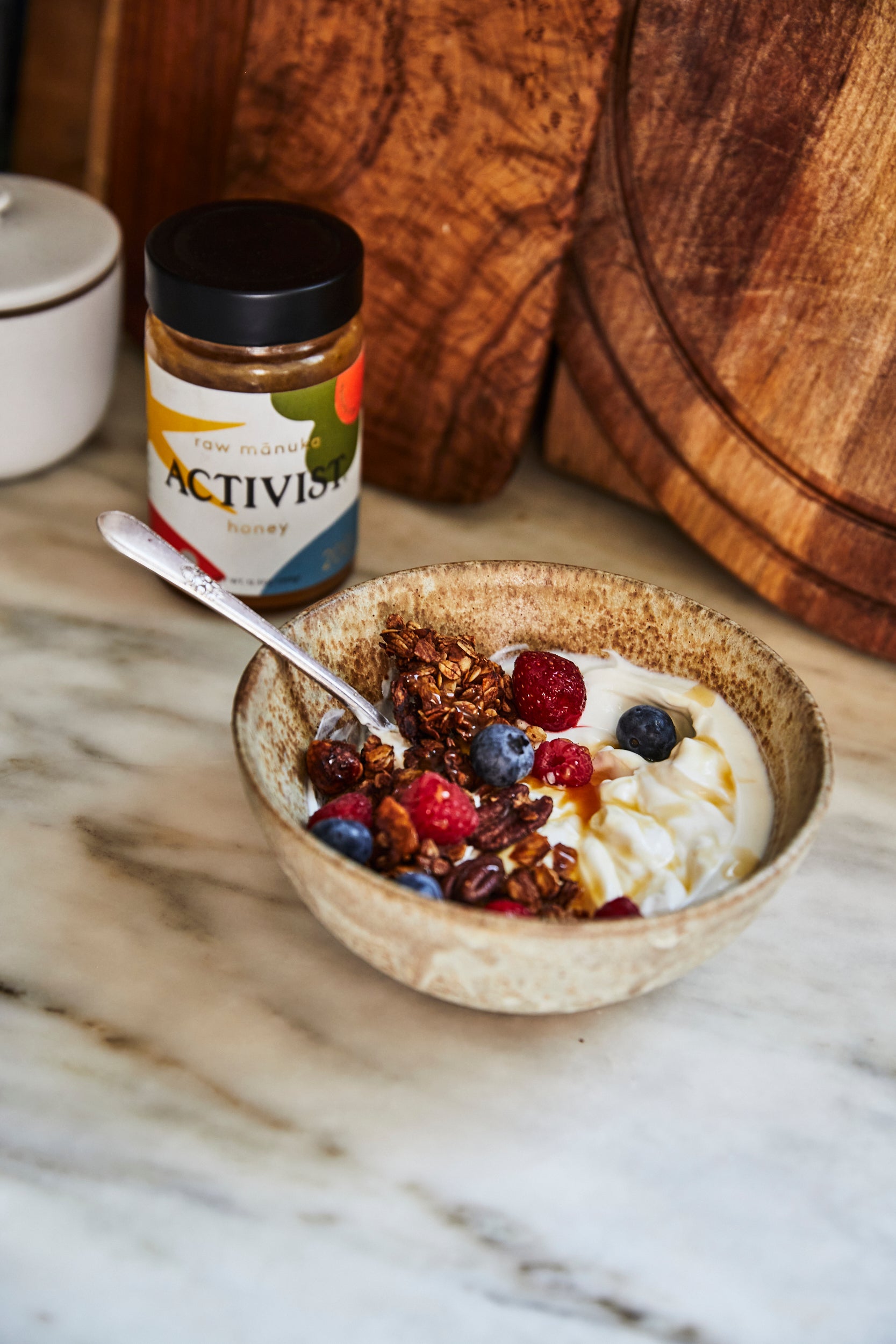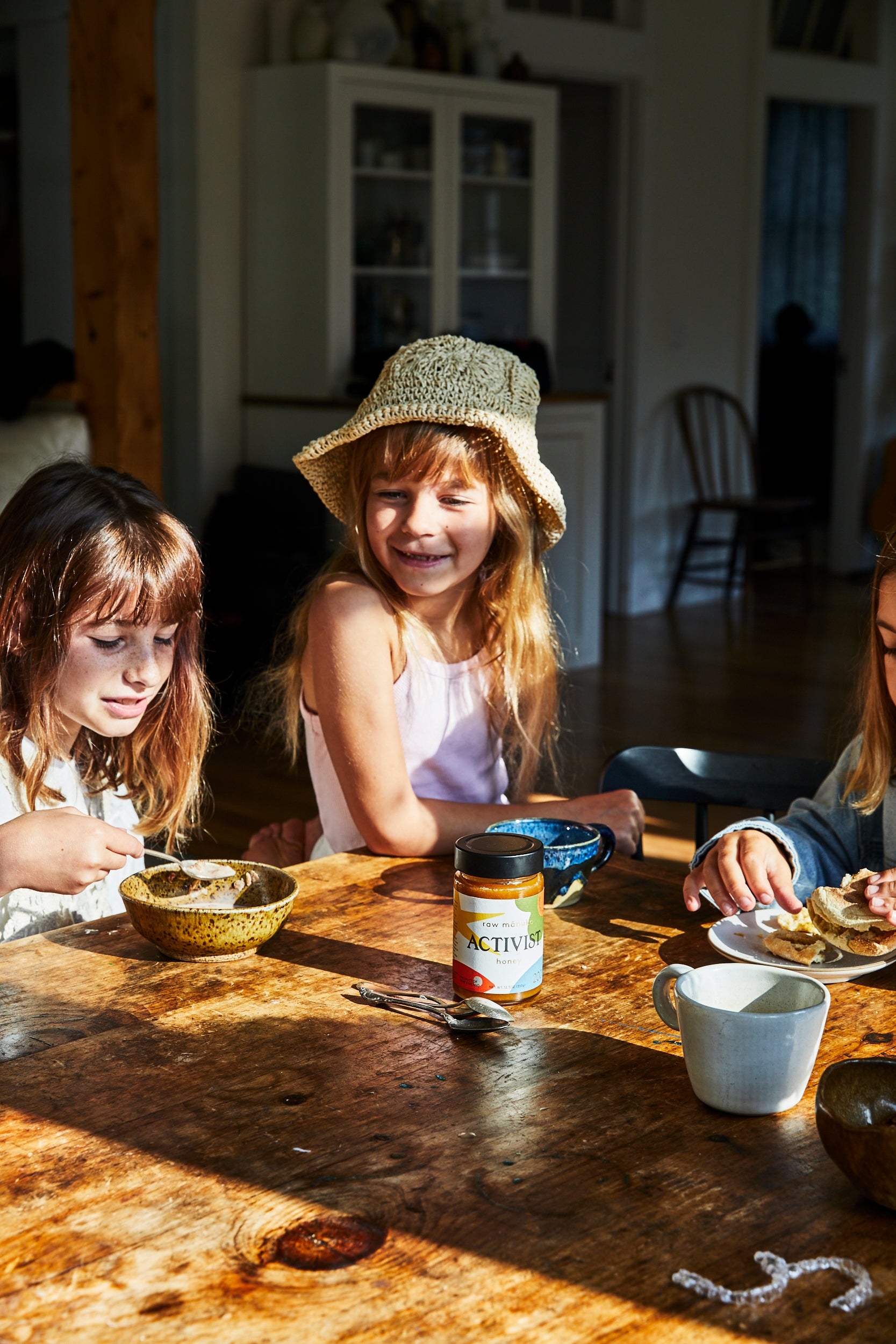 12.3oz / 350g

Wellbeing — Antibacterial
We believe you are a Star. Pure and Original.
Introducing ACTIVIST Raw Mānuka Honey 200+MGO, exquisitely crafted for children.
ACTIVIST Mānuka is Made for Munchkins:
It's one of the simplest ways to keep your child healthy and happy. Our Raw Mānuka Honey is a superfood treat, packed with a nutritional punch. A rich source of vitamins and minerals, ACTIVIST Mānuka Honey is a great way to give your children their essential daily nutrients for immune support and healthy well-being. Our newest offering is packaged in premium recycled Japanese glass.
After years of experimenting with our own children and their friends in our community, we have discovered that kids love this particular flavor and texture of ACTIVIST Raw Mānuka Honey. And so, Mānuka for Munchkins was born. This beautiful caramel toned Mānuka Honey, has a smooth texture on the tongue; slightly sweeter than our medicinal grade honey but with the proactive nutritional and immune benefits.
ACTIVIST Raw Mānuka Honey is independently tested and certified in New Zealand using the Methylglyoxal (MGO) grading system, which verifies that the Mānuka Honey you are buying is authentic. Our 200+MGO Mānuka Honey is guaranteed to contain at least 200mg Methylglyoxal per kg.
Suitable for the entire family apart from infants under 12 months of age.
Take a teaspoon per day, morning or evening for immune support, digestive support, overall well-being or just a healthy treat. Take more if experiencing cold and flu symptoms, cough and sore throat. Add to your children's favorite food. We love Mānuka for Munchkins on granola, oats, yogurt, fruit, toast and our kid's favorite cup of tea or warm milk.

The benefits of Mānuka Honey
About our testing & certification
Sustainability
Learn more
Product of New Zealand
Glyphosate residue-free
Certified Non-GMO Project
Premium Recycled Japanese Glass