Pregnancy & Mānuka Honey
By Justine
April 16, 2023
Founder of ACTIVIST, Gabrielle Mirkin and Doula, Patti Quintero met when Gabrielle attended Patti's Prenatal Yoga class. As mothers of two, they have a firsthand understanding of the incredible capabilities of the human body, as well as the stresses it endures during pregnancy. Together they share some of their favorite ways to naturally support the body.
Throughout my pregnancies I received questions regarding the use of Mānuka Honey. I personally used Mānuka Honey throughout my first and second pregnancy with great results. Many of my pregnant friends and customers also express confidence in the safety and efficacy of Mānuka during pregnancy .
Not only is it 100% natural and safe, the list of benefits make it an obvious ally whilst pregnant.
Supporting Your Immune System During Pregnancy
Gabrielle:
Apart from prenatal vitamins, there are not many herbs and supplements that should be used during pregnancy. I take a teaspoon of ACTIVIST 850+MGO Mānuka Honey every day to keep my immune system strong and at the first sign of a sore throat. I also take a dropperful of Mānuka Immune Elixir daily and increase this to three dropperfuls if I am fighting a cold or sore throat. My children take this powerful little tincture everyday too and love the infusion of our high-grade 850+MGO Mānuka Honey with carefully selected herbs and adaptogens. I also love to eat a highly nutritious diet filled with all the colors of the rainbow to provide my growing baby with an abundance of vitamins and minerals.
Patti:
The first thing I recommend is stress regulation since accumulated stress can really suppress our immune system. Our bodies are building in such a masterful way during those 10-months of gestation, we need to make it a priority to un-stress daily so that our immune system can adapt and work efficiently. Meditation and weekly yoga help reduce inflammation and deplete stress inventory. Sunshine, spending time in nature and eating nutrient dense foods deliver key vitamins and help boost immunity from the inside out, along with a good probiotic.
Boosting Energy Naturally During Pregnancy
Gabrielle:
I also found that taking Mānuka Honey everyday during pregnancy improved my day-to-day energy and gave me stamina. I would incorporate our 300+MGO Mānuka Honey into smoothies and soaked overnight oats. I don't eat a lot of sweets and because you only need such a small amount of Mānuka to reap the benefits, it's a perfect sweet addition to foods and smoothies.
Patti:
Daily exercise, yoga and meditation. Cardiovascular exercise helps maintain the metabolism and boosts the heart rate which also boosts energy. Yoga helps circulation, aids flexibility, moves stagnant energy and eases tension which is also energizing, and Vedic Meditation helps give body and mind profound rest which is key in pregnancy, postpartum and all of motherhood. One of my go-to's I recommend for labor is a spoonful of Mānuka Honey for a boost of clean delicious energy.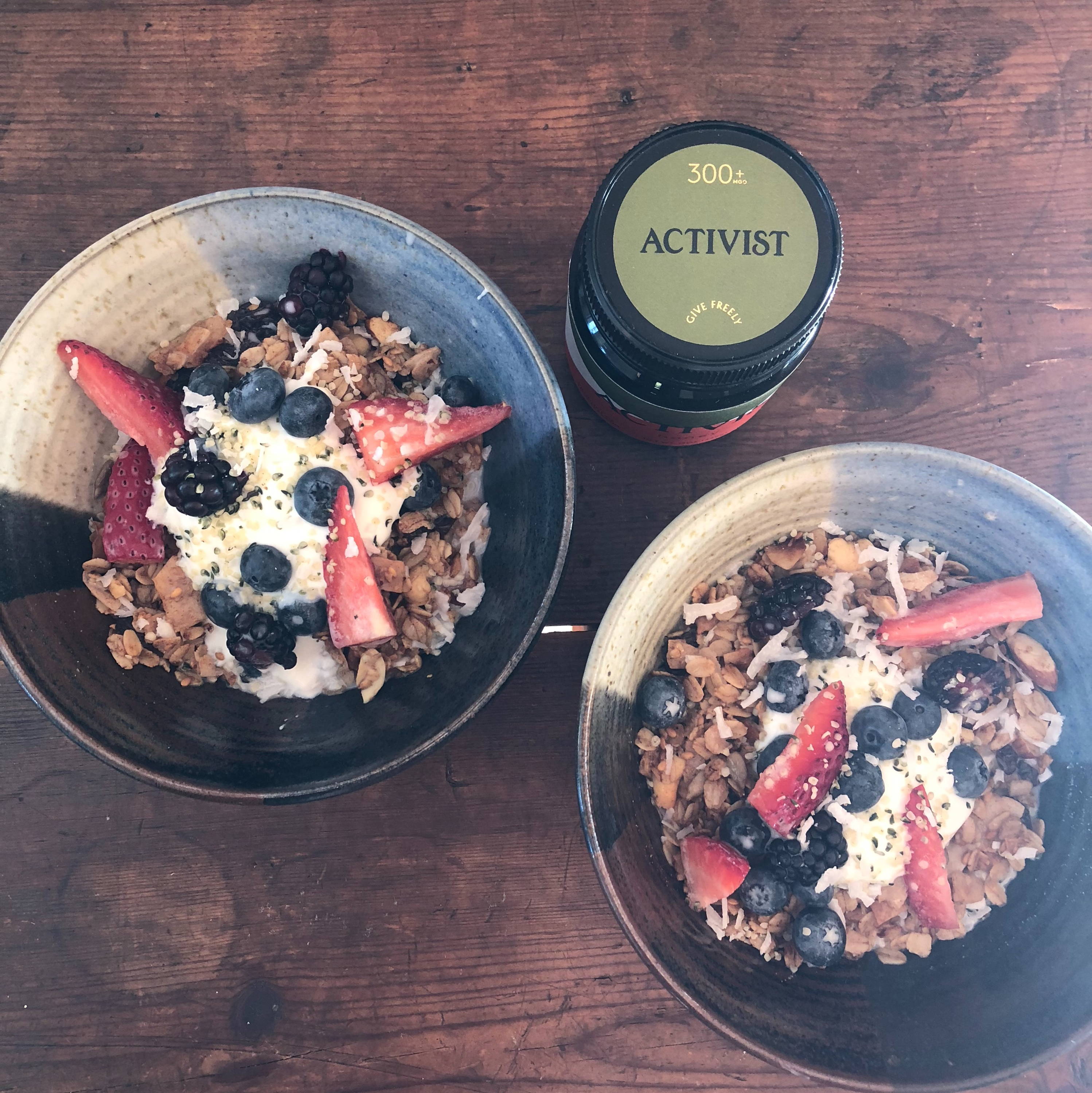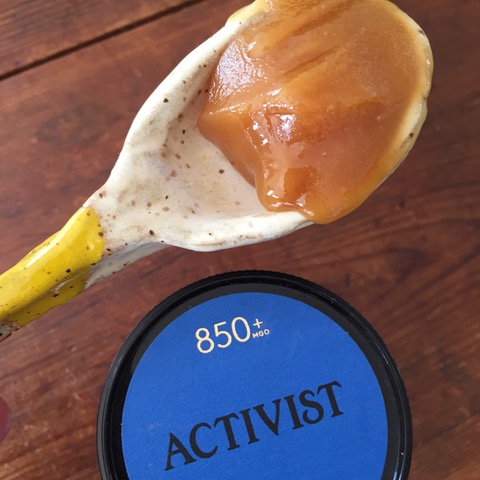 Teas and Tonics
Gabrielle:
During my pregnancies I drank a lot of red raspberry leaf and nettle tea. You can make an infusion by steeping overnight and adding a small amount of Mānuka Honey to offset the bitterness of the nettles.
Patti:
Ginger and peppermint tea really helps with nausea and stomach issues in the first trimester, oat straw, lemon balm and chamomile are calming and relaxing throughout all stages, and red raspberry and nettle tea are great toward the end of pregnancy (around 32-34 weeks) to help tone the uterus.
Skincare Throughout Pregnancy
Gabrielle:
I use our ACTIVIST Mānuka Honey Mask nightly and continued to do so throughout pregnancy. The combination of pregnancy and the winter cold made my skin so dry so it gave me welcome relief. I either leave the mask on for 20-min while taking a salt bath in the evening or apply it after a shower while I'm cooking dinner. It's great as a 100% natural face cleanser and spot treatment. Mānuka Honey is extremely hydrating for the skin, helping to retain moisture; it is antibacterial and anti-inflammatory therefore helps mitigate acne, dryness, and scarring.
Green Botanical Serum is another favorite ally for skincare during pregnancy. We spent three years formulating this offering; each and every one of our products are developed from a genuine and personal story of use and need. I wanted an oil serum which would showcase the healing powers of our raw Mānuka Oil ~ one of my all time favorite botanicals. The Mānuka Oil in our formula is the purest and most potent of its kind in the world; from an extremely remote island in my homeland of Aotearoa New Zealand. This ingredient combined with other thoughtful land and sea botanicals: wild-harvested algae, Kawakawa leaf extract, blue tansy, New Zealand kiwifruit seed and avocado oil, rosehip and olive squalane; combine to make this handcrafted, omega-rich serum to soothe, calm, nourish and smooth even the most sensitive of skin. My three-year-old daughter Tallulah loves to massage a few drops of Green Botanical Serum into her skin; it's our mama/daughter evening ritual together after washing off our Mānuka Honey Masks.
Patti:
I use Mānuka Honey in so many ways including topically for small wounds and as a luxurious face mask. I love the ACTIVIST Mānuka Honey Mask and Green Botanical Serum. I apply the mask for 30-minutes before a bath and follow with a stimulating face massage with the Green Botanical Serum which is divine and leaves my skin feeling fresh and smooth.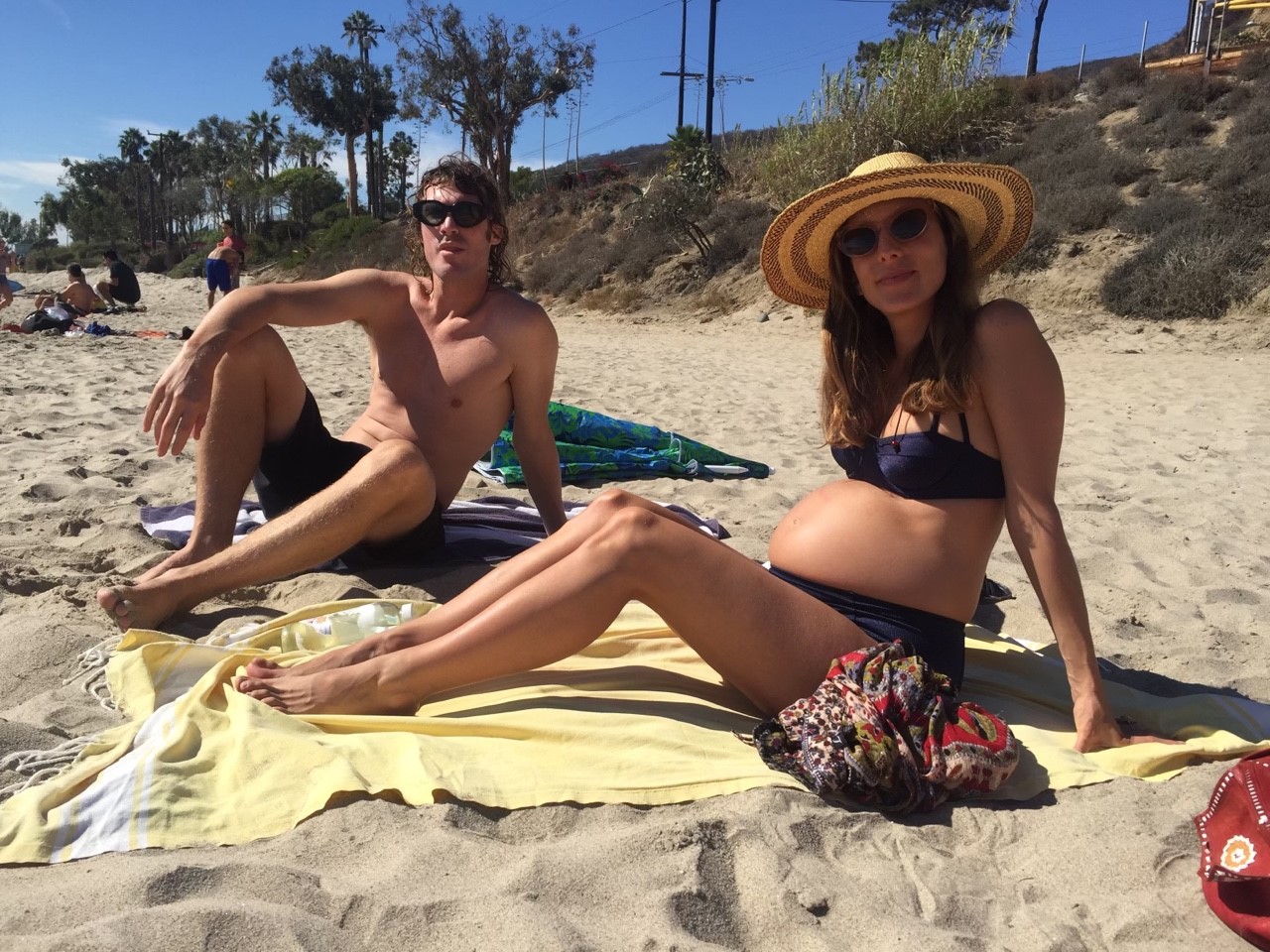 Skin Irritations
Gabrielle:
As your belly grows the skin around your belly button can become quite stretched and irritated. I found that Mānuka Honey soothed the redness, itchiness and irritation that I experienced in the third trimester. I also used our Mānuka Honey Mask as a nipple salve for cracked nipples from breastfeeding. It was incredibly soothing and healing, just be sure to completely wipe the Mānuka Honey off your nipples before breastfeeding again, as infants under the age of 12 months should not consume any type of honey.
I also use a drop of our Mānuka Oil as an incredible overnight spot healer for any hormonal acne you experience during pregnancy (it will magically dry up the blemish overnight!) I also recommend diffusing Mānuka Oil in a diffuser, as a 100% natural air purifier, especially when you or your little ones are congested with a cold. It works beautifully.
Patti:
I always recommend a gentle self massage with a clean organic oil like sesame oil before taking a bath or shower. It is incredibly soothing, moisturizing, helps balance the nervous system and most importantly is a ritual of reverence for all that your body is doing in this chapter.
Also eating healthy nourishing fats and oils like ghee, avocado, fish oil and olive oil helps to maintain elasticity and internal and external lubrication.
Supporting Digestion During Pregnancy
Gabrielle:
Changes in hormones during pregnancy can cause digestion to be slowed. Later in pregnancy, the enlarged uterus crowds the intestines, which further decreases the speed of digestion. This unfortunately often translates into uncomfortable cramping, bloating and excess gas for pregnant women. Mānuka Honey is wonderful for supporting the natural digestive microbiome and keeping the digestion flowing properly. This is because it contains oligosaccharides, which have a prebiotic effect on the gut and promote the proliferation of good flora.
Patti:
Drinking warm water with lemon throughout the day helps support the digestive furnace. Best to avoid cold drinks and eat steamed or sautéed greens with ghee, and stewed pears with a dollop of Mānuka Honey are also great for digestion. Also, a high quality magnesium supplement and clean electrolyte really helps.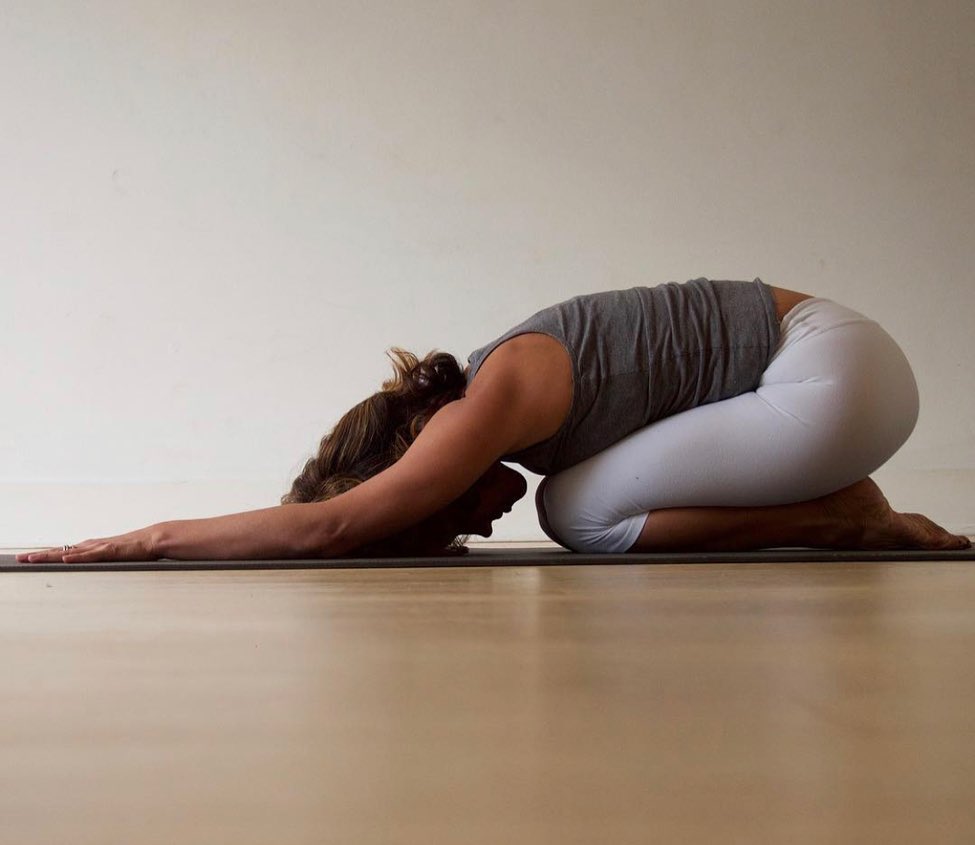 Supporting The Body Through Movement
Gabrielle:
During both my pregnancies I loved popping into Patti's prenatal yoga flow classes; a beautiful way to feel stronger and more connected to your baby. I love to hike in the evening in Tuna Canyon Park, close to our home, as the sun is setting over the Pacific. My 6-year-old boy rides his bike and I push our three-year-old girl in her stroller or she runs beside us. I love nothing more than swimming in the salty ocean; it's my special place and where I feel most at peace. The local yoga studio in Topanga Canyon is a treat and I try to get to a class a couple times every week. The evening candlelit yin is especially soothing for your nervous system after a busy day. Jumping on our trampoline in the evenings under the big Oak tree is lots of fun too (and good exercise!)
Patti:
I practice and teach Vedic Meditation which is a twice daily simple and effortless practice that yields deep rest and stress removal. This practice has been one of my greatest tools for adaptation and replenishment in motherhood and I love sharing it with other mamas who are pregnant, postpartum and beyond.
Two of my prenatal yoga staples are the UMA lunar squats which are a sequence of wide set squats that follow a meditative dynamic flow and help open the front of the pelvis and strengthen legs. The other is a simple dynamic Bidalasana which is Cat/Cow and helps stimulate the entire spine and maintain flexibility and release stagnation.
During postpartum I really like to encourage space for rehabilitation, integration and restoration. A pose like Salabhasana (Locust Pose) helps to engage and activate the posterior chain which is key in postpartum. Restorative yoga poses like a simple supported Balasana (Child's Pose) or Viparita Karani (Legs Up Wall) with a strap around legs are wonderful for recovery and energy.
My favorite pranayama technique for both Prenatal/Postnatal is Sukha Pranayama which is a very gentle balancing alternate nostril breath practice.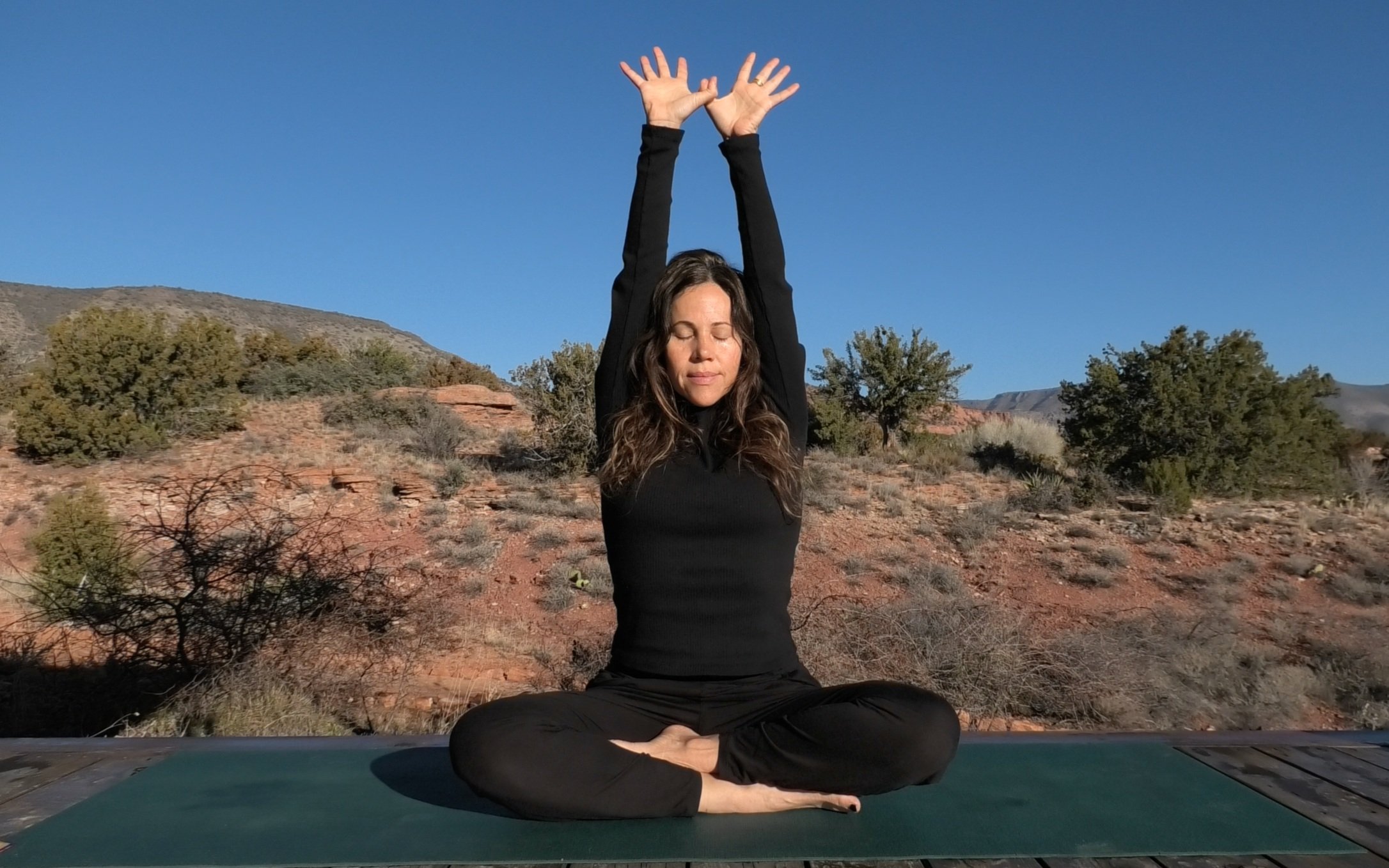 Learn More
Patti Quintero MA, E-RYT, RPYT is the founder of UMA MOTHER and has been teaching Yoga + Meditation for over 20 years. UMA will shortly launch their new digital home. They have an online platform/app with classes for all stages of motherhood, as well as an online community and education platform called UMA MOTHERSHIP. All offerings including workshops and retreats can be accessed at www.umamother.com. Follow Patti @umamother.
Recommended Products
Raw Mānuka Honey 300+MGO
Raw Mānuka Honey 850+MGO
ACTIVIST Mānuka Honey Mask