Ecotherapy – How Nature is Inherently Healing
By Activist
November 16, 2021
ACTIVIST is a Mānuka Honey company founded by wife and husband, Gabrielle Mirkin and Luke Harwood. Our shared passion for the earth and natural products can be traced to our childhoods in New Zealand.
Luke's love for surfing and the native coastal land of New Zealand lead him to understand the important role bees play as environmental indicators and was the founding catalyst for ACTIVIST. Gabrielle's time in New York City working as a senior Art Director at Vogue and Harper's Bazaar led to a slowdown, and the pursuit of new interests outside of the fast-paced world of fashion publications. Gabrielle's love for radiant health, natural healing therapies and food from the earth was a central driver for the development of ACTIVIST.
Based between California and New Zealand, we've built a natural and transparent company as an extension of our lifestyle. ACTIVIST is a family owned and operated company. Our involvement is far-reaching: from establishing relationships with our bee-keepers (we even go surfing together) to product innovation, while building direct relationships with customers and global retailers. We believe it's important that New Zealand and its resources are represented authentically on a global scale, rather than sold off to international companies to be rebranded and diluted. If that means building a slower growing, sustainable business, that's cool with us. Thank you for following our story.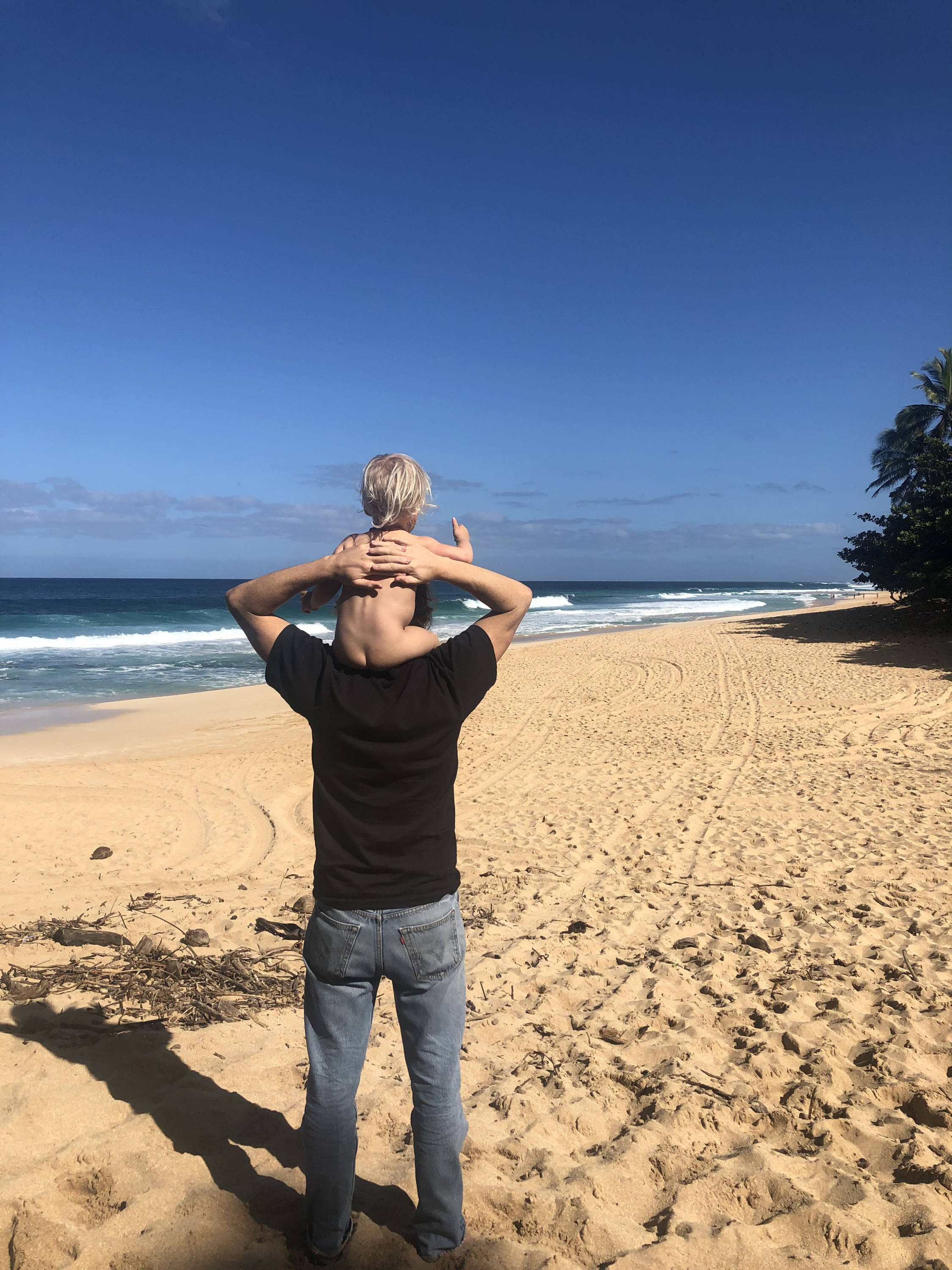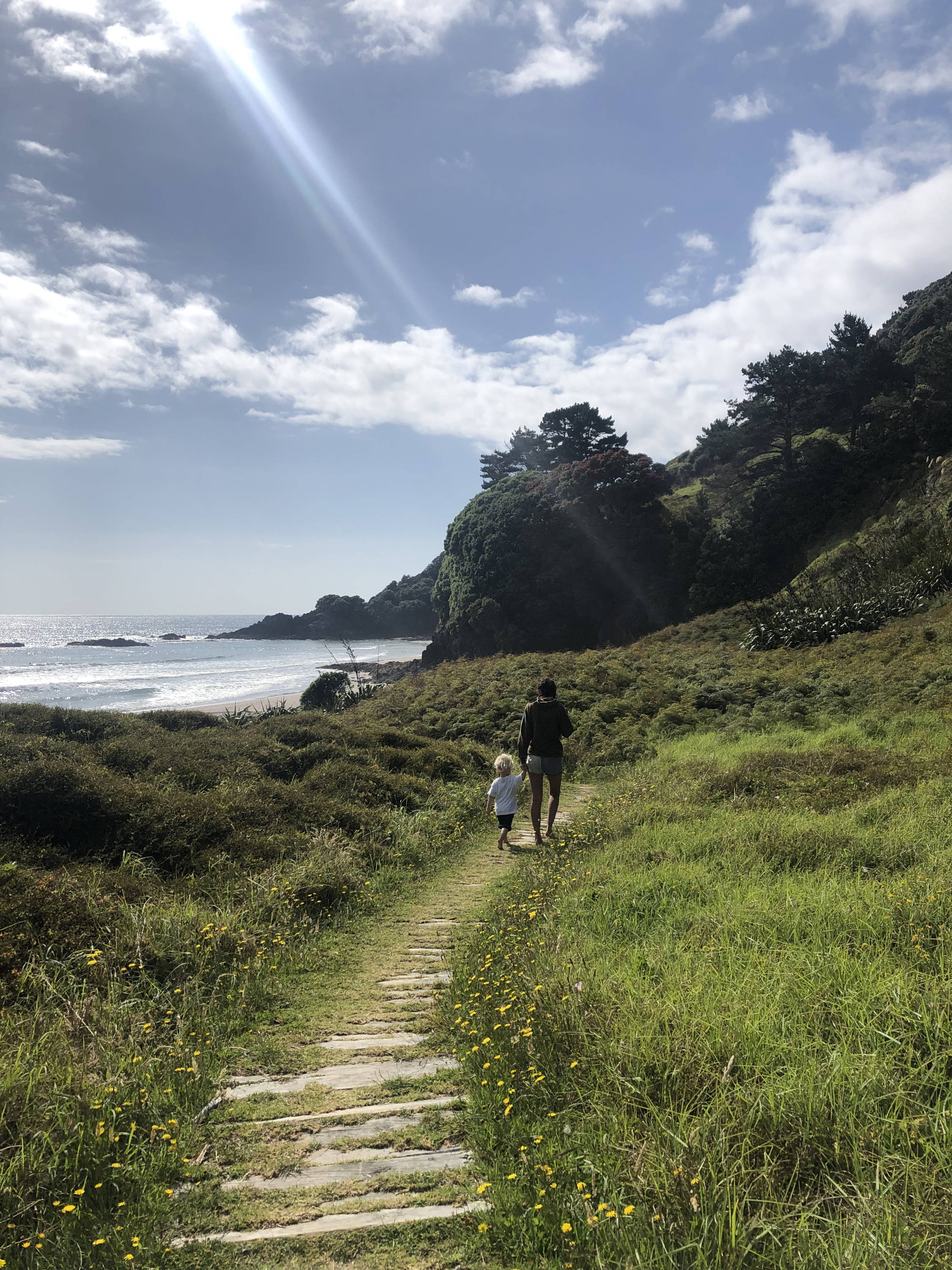 Imagine the earth is a battery, plugged in and circling the sun for energy. This energy is the life blood of the ever-changing and moving global atmospheric electron circuit. These negative charges are then absorbed by all life, providing essential sources of antioxidants and free radical destroying electrons. However, with the advent of modern lifestyles, many humans have lost their "electrical roots" and are naturally disconnected from the constant electric earth connection that keeps us healthy. We forget that just simply "being" in nature, is the most healing thing we can do for bodies.
Ecotherapy is a nature-based therapy practice that enforces that just being in nature can heal us. This can mean going for a hike, taking a swim or surf, smelling flowers in the garden, etc. According to various studies, Ecotherapy has been proven to:
• Lift depression • Release stress and anxiety • Stimulate the senses • Improve sleep • Reduce pain • Diminish mental fatigue • Counter isolation • Lessen eating disorder symptoms • Strengthen the immune system • Enhance mental and physical recuperation from surgery • Lessen post-traumatic stress
Ecotherapy reminds us that we must disconnect from societal pressures to reconnect with each other. Nature offers simple ways to heal and feel safe. Try turning off your phone and watching a technicolor sunrises or sunset. Try laying on the grass and listening to the rhythms of the smaller world around you.
Here are some easy ways to bring nature even closer:
Embrace a tree
Find it hold you strongly, like wrapping your arms around your mother and feeling the unconditional love.
Swim in the ocean
It can wash away your negativity and relax your nervous system, by calming anxiety and stress in mere minutes.
Take off your shoes
Feeling the earth barefoot is "essential for proper functioning of immune systems, circulation, synchronization of biorhythms and other physiological processes"