Chef Endorsed: Camilla Marcus
By Activist
November 02, 2023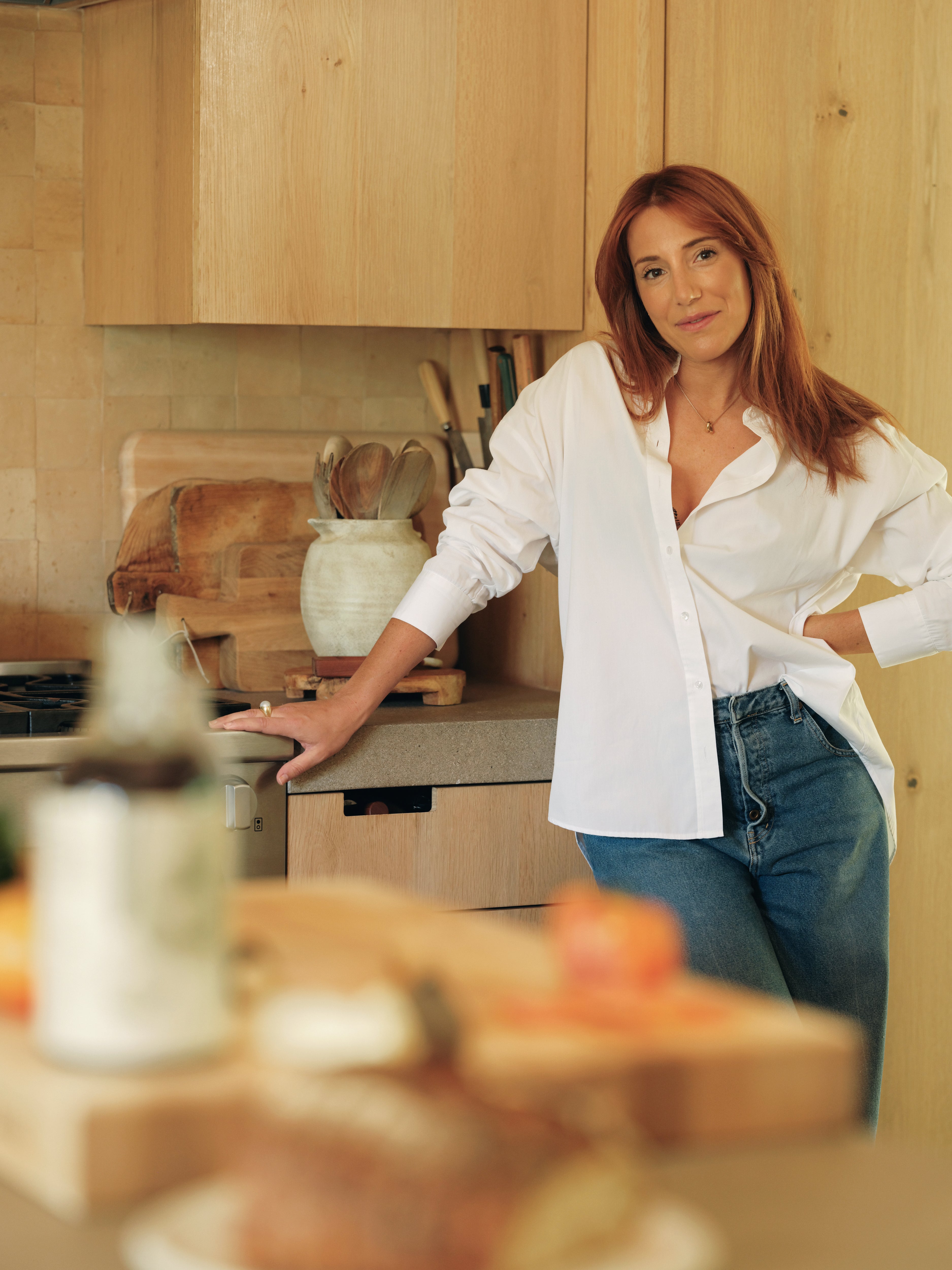 Camilla Marcus is a chef, entrepreneur and activist. Before its closure in 2020, Camilla ran west~bourne, a popular zero-waste restaurant in New York City. After moving cross-country, back to her hometown of Los Angeles she expanded the west~bourne concept into a collection of plant-based, sustainable provisions. Both professionally and in her personal life, Camilla is mindful of her environmental impact and shares practical steps we can all take to make a difference.
Where did your love of food and cooking come from?
Food is one of the most universal languages around the world. It's a reflection of who we are, our values, how we communicate and how we process the world around us. My Californian upbringing is the foundation for my connection to nature. Growing up in a space that prioritized where our food comes from and how it is grown made protecting our planet a top priority for me, especially as I came into my own as a chef. I feel kindred to nature in the kitchen, especially when I'm ideating and creating with ingredients I grew in my very own backyard garden. Nature and the supernatural power of plants are my guiding lights in how I strive to create a better future for the next generation through food - the only system that can address the climate crisis in time.
How do you stay inspired in the kitchen, especially when cooking for a family?
I grew up in restaurants, and now having children the meaning of family meal has resonated even stronger. It's our hearth to create and share a meal - a centerpiece to how we care for each other and I take tremendous joy from that process. We often spend time together as a family in our garden or shopping as a family at our local farmers market. I highly value instilling in our children an appreciation and understanding for the care, dedication, and thoughtfulness in the cultivation of our food and how it ends up on our plates. We also prepare many of our meals together – discussing where the ingredients come from, why it might be special, and the nutritional benefits. I see how much enjoyment it brings them.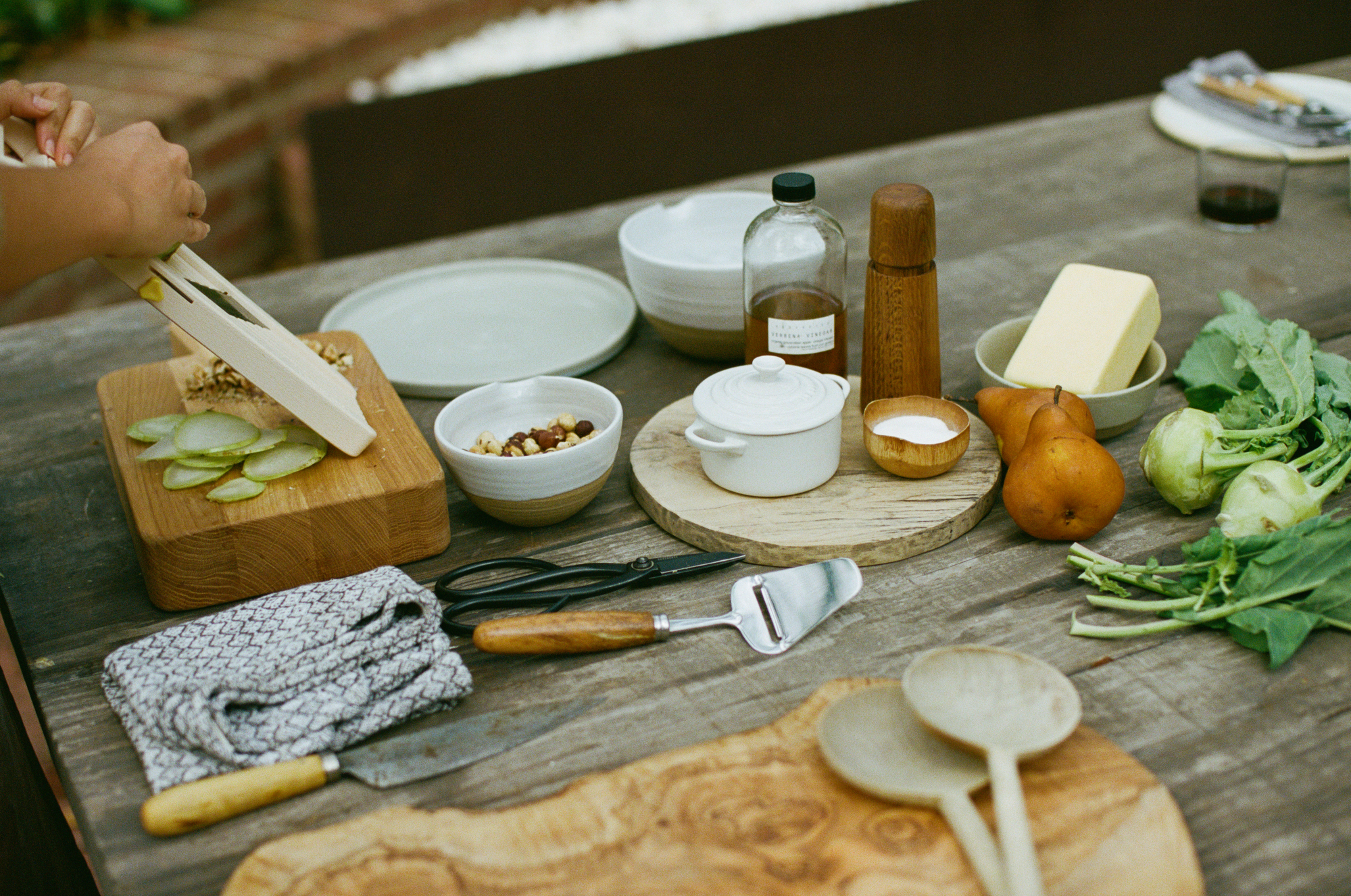 West~bourne's mission centers around sustainability. Tell us more about your activism in this space?
Food has the power to forge connections and nourish a community. Our mission is to harness the supernatural power of vegetables to invite more people to the table together to transform plant based, zero waste eating that sustains our health—of our own bodies and our planet. Most people feel like it's beyond them to help make a difference.
What are some ways people can be more sustainable or environmentally conscious in their own lives?
Small steps lead to bigger impact. Some easy ways to adopt a more sustainable lifestyle at home could be to plan your meals out ahead of your weekly shopping so you're not buying in excess. If space and resources permit, grow your own vegetables – even herbs can be grown in a kitchen windowsill. Of course you probably can't grow everything you need on your own, so get to know your local farmers, farmers markets, co-ops, and companies who are prioritizing regenerative sourcing and ingredients.
Another thing that's often overlooked is addressing proper food storage in your home. Make small adjustments like keeping dairy in the back of the fridge where it stays coldest or separating out items, such as bananas or avocados, that can speed up the ripening of everything around them. Lastly, composting goes a long way. I talk more about this on IG (@camilla.marcus) but start with a compost system you could keep on the counter or under the sink and use it to collect scraps, eggs shells, banana peels and other biodegradable matter.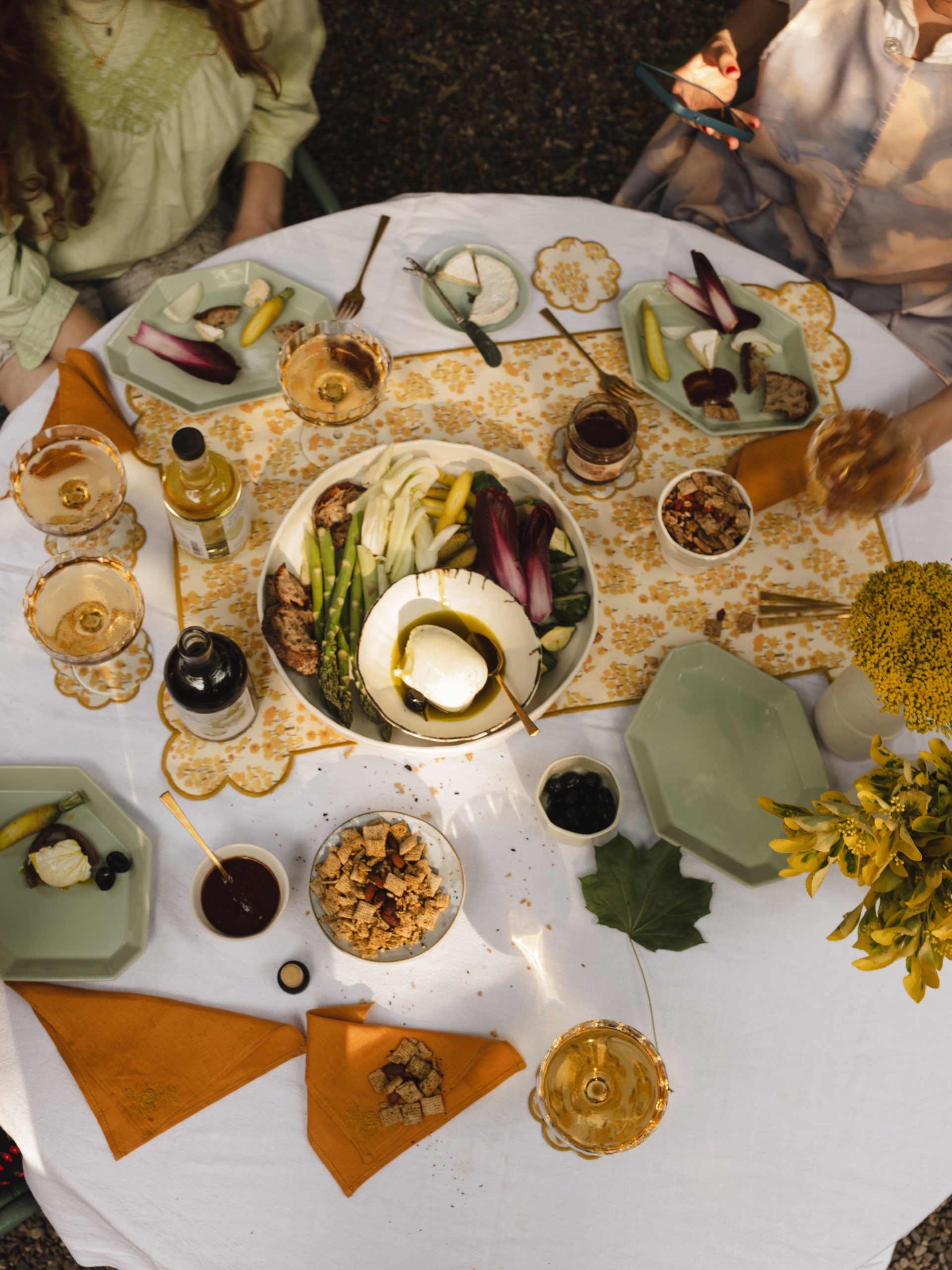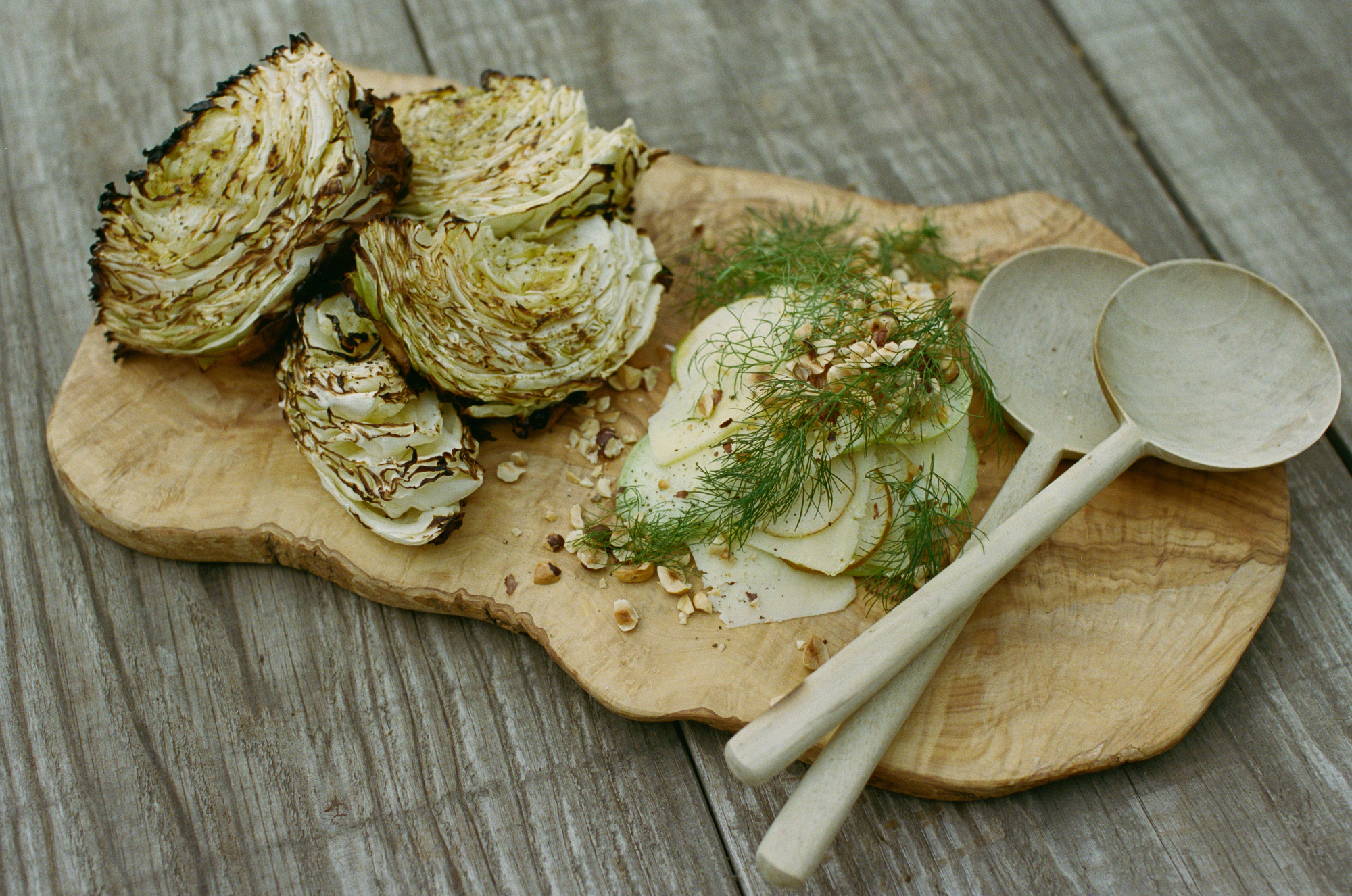 Could you share one of your favorite recipes?
A whole vegetable that's inexpensive and often overlooked, yet rich in nutrients and can pack flavor is the humble cabbage. One of my favorite ways to make it is here:
Grilled Cabbage With Shaved Kholrabi, Pear & Cheddar
What you need
1 cabbage head, cleaned and quartered, centerpiece in tact
1/4 cup chardonnay vinegar
1 pear
1 kohlrabi, trimmed
Small chunk cloth wrapped white cheddar
1/2 cup hazelnuts, toasted and rough chopped
1/2 cup apple cider vinegar
1/4 cup butter
1 tsp pickled mustard
1 tbsp olive oil
Salt + pepper
Directions
Grill cabbage until charred and softened but not falling apart. Remove from heat into a bowl and cover with chardonnay vinegar, season with salt and pepper to taste. Arrange onto serving plate.
With a mandolin, thinly shave pear and kohlrabi into rounds and put immediately in ice bath for two minutes, then remove and dry ensuring no excess water. Using the same mandolin, thinly shave cheddar and gently toss with the shaved pear and kohlrabi. Sprinkle in hazelnuts. Season with olive oil, salt and pepper.
Reduce the apple cider vinegar in half in saucepan on the grill and fold in the butter, whisk to emulsify, taking care not to burn the butter. Pull off heat, fold in pickled mustard seeds and season with salt and pepper. Sauce should be tepid, not hot.
Gently place the shaved salad next to the arranged cabbage. Spoon over sauce and enjoy!